8 tags
6 tags
6 tags
I'm not dead
Reading Tatsumi's A Drifiting Life right now. This panel is how I have felt for a lot of this year. The shift between short format to feature-length film work is such a giant leap. In all honesty, it's terrifying. I just hope I am still walking in the right direction. 
6 tags
6 tags
Official music video for "Conditioning" from Cadence Weapon's "Hope In Dirt City" LP.  Premiered on The Fader: http://www.thefader.com/2012/04/05/video-cadence-weapon-conditioning/ Concept: Roland Pemberton Director: Tim Kelly DOP: Evan Prosofsky Styling: Marilis Cardinal
6 tags
So, I moved to London
6 tags
Goodnight, sweet prince.
8 tags
6 tags
CINEQUANON R.I.P. 2009-2011
Three years. Over 50 events. Thousands of audience members. Always free. Last friday we ended Cinequanon. We also were able to raise $1000 for Médecins Sans Frontiéres. A huge thank you to all who ever came and watched, extra big thanks to those who donated. It was an absolute pleasure. Montreal, sometimes you are the finest place on earth.  
10 tags
BIGSMALL.CA →
Website now online. Designed by Marc Rimmer. Words by Patricia Boushel.  Many million thanks to everyone involved.  
10 tags
Watch
10 tags
Watch
10 tags
Watch
10 tags
6 tags
Watch
Last night I made a moving cloud painting of Benjamin Netanyahu. I don't really know where I am going with this kind of creation, but I think it's kind of cool. 
10 tags
6 tags
I miss Australia. 
6 tags
The Dismissal
In 1975, Australian Prime Minister Gough Whitlam was controversially dismissed by Governer-General Sir John Kerr. It was a very interesting time in politics. In 2011, I trudged around a Canadian forest, pointlessly repeating Whitlam's famous speech from that unfortunate day. It doesn't make much sense and isn't really worth watching, but neither is Australian (and most...
6 tags
Super, double famous
I was chosen as a 2011 Montreal Mirror Noisemaker!  You can read the article here.
6 tags
Watch
NSFW Shot, edited and directed by myself. Everything else I blame on Matt.
6 tags
Big Idea
Possibility of all out failure; high, very high.
10 tags
Big Small Vernissage
Four Big Small documentaries premiered at Pop Montreal this October. Grimes, Jason Harvey, Ian Orti and the White brothers (Tonstartssbandht) all received mass critical acclaim and now I am super famous and refuse to reply my old friend's text messages.
6 tags
RUEVIDS On Midnight Poutine
http://www.midnightpoutine.ca/film/2010/09/ruevids/
6 tags
Sidekick
Seven more days until Pop Montréal. Three more films to finish. One bro by my side.
6 tags
RUEVIDS #1, St Viateur
http://ruevids.blogspot.com/
6 tags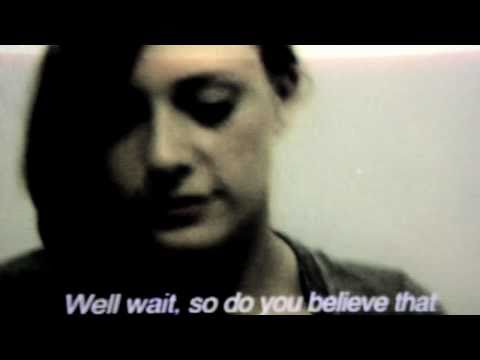 6 tags
6 tags
6 tags
CINEQUANON 2010
2009 = 120 stolen chairs, 17 feature films and 4 visits from the police. 2010 = more of the same, but hopefully with less law enforcement.  Montréal's favourite illegal outdoor summer cinema is back. Every friday at 8pm. Join the facebook group ici:  http://tiny.cc/1a7uc 
6 tags
November, December
10 tags
BIG SMALL - Mark
Pop Montreal's Big Small Episode #3 A portrait of the drunken artist as a young man, Mark Stroemich.
10 tags
BIG SMALL - Beaver Sheppard
Pop Montreal's Big Small Episode #1 The one, the only Beaver Sheppard
6 tags
TEACHING AT CONCORDIA
I've started teaching workshops at Concordia for the CUTV department. CUTV are a pretty cool little community operation. If you volunteer for ten hours you can get your hands on a DVX, a heap of lights and a whole lot of other equipment for free. You can also come to my workshops and listen to me talk about my deep love of a well used reflector.
6 tags
CINEQUANON ON MIDNIGHT POUTINE →
A month ago CINEQUANON got a lovely write up on the Montreal blog Midnight Poutine. I was interviewed by Christine, who rules. We talked about how the cinema night started, my documentary series for Pop Montreal Big Small and my future relationship with Scarlett Johansson.
6 tags
Watch
Fashion show I filmed this summer in Montréal.
6 tags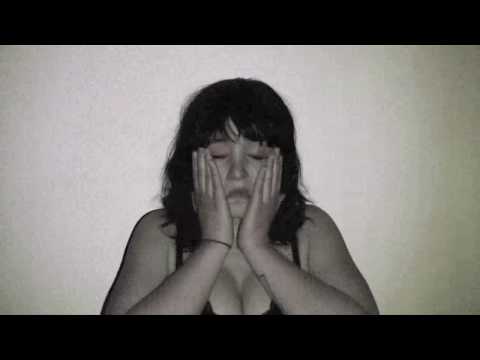 6 tags